All services provided by a dedicated, in-house team of experts.
Adrian Landscape offers fully diversified and integrated services. Customer satisfaction is out main priority and as such, clients will have immediate access to certified experts in turf management, tree care, and irrigation, just to name a few.
It is the expertise of our people, the quality of our work and the range of our capabilities that set us apart.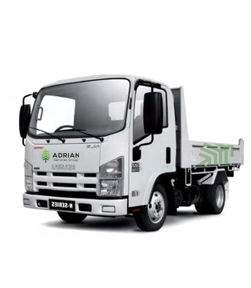 ---

Landscape Maintenance
Fully integrated landscape management programs.The quality results you get with Adrian Landscape come's from our big-picture approach. Our department specialists work together to determine the most effective maintenance strategies.

Tree Trimming & Service
Specialized tree care by certified arborists. Trees are the most majestic part of any landscape. Keeping them healthy and picturesque requires specialized care and attention. Adrian Landscape's certified arborists provide expert consultations, installation…

Landscape Design/Build
The foundation of every outstanding landscape is an excellent design. Our team of landscape designers, horticulturists, masons, irrigation and lighting crews have the experience and training to handle all aspects of a landscaping project, no matter what the size.
Irrigation
We are experts in water management and have saved our Customers thousands of dollars on water bills through our improvements. We excel in the management of existing systems, as well as the renovation of older systems.